Shopping Cart
Your Cart is Empty
There was an error with PayPal
Click here to try again
Thank you for your business!
You should be receiving an order confirmation from Paypal shortly.
Exit Shopping Cart
Finally Spring is here!  Our lake actually is still frozen and we can continue ice fishing with residents.  What amazing activities this home has, very unique.  We are looking forward to having our camp fires under the trees soon...there are marshmellows just awaiting.    We have had a fantastic year and have added 3 new residents this past few months.  We have never had 14 residents before, but what a wonderful addition.  Bob and I love to watch how this group of people care for one another and all enjoy the fact that they chose to come live here. Sadly, we experienced the loss of a couple of great people this past year.  Our hearts go out to their families, but we are so pleased that they let us help their loved ones enjoy assisted "LIVING" for as long as possible.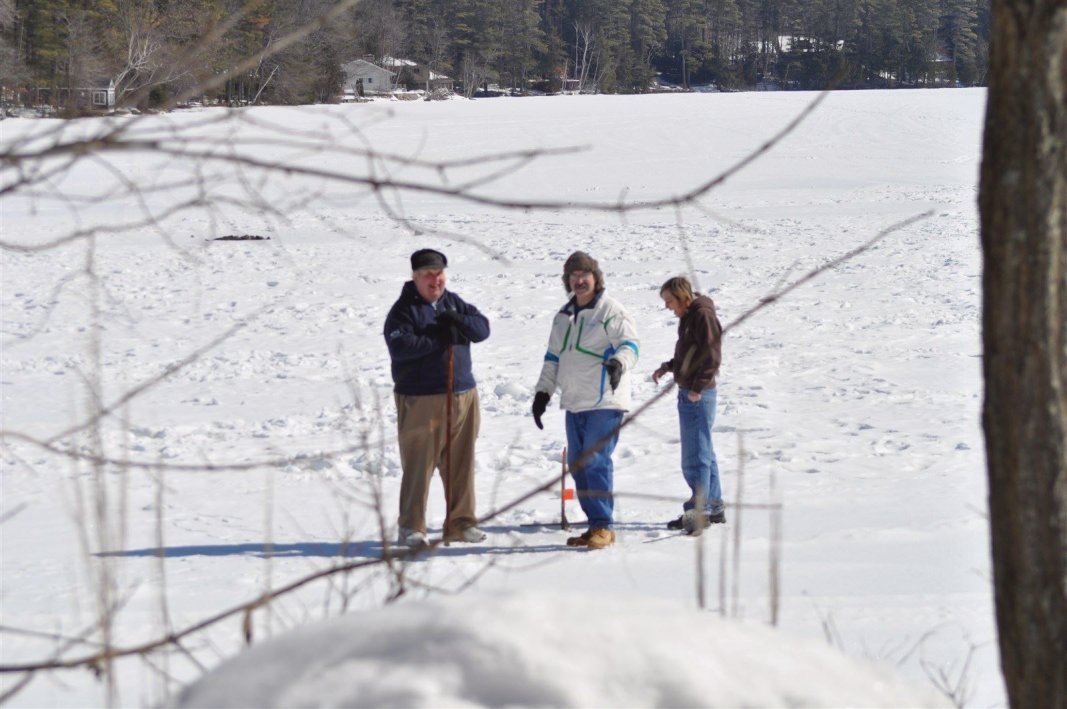 Some of our staff have been here for years and some are new to us, both bring such a richness to the Austin Home.  We are all looking forward to the gardens and whatever this year will be bringing to the wonderful home.  Here's to warmer weather for all!  Bob and Bobbi
As I look back over this past year, I realize what a unique community we have at this home.  We have had 12 residents thoughout the year.  We had one person leave to get his own place and be more independent.  We have had a new person move in.  That is amazing....people here really have the opportunity to get to know each other.  Residents have long term stay for several reasons.  1.  They are happy   2.  They are healthy   and  3. They have the choice to live here.   There is 7 men and 5 women....who ever heard of such a thing in an Assisted Living Home? 
This year we have made some wonderful improvements to the home that bring better quality of life for our folks.  A second laundry room was created inorder that there would no longer be a need to carry baskets up and down the stairs.  More residents are taking advantage of taking care of their own laundry!  That's a good thing for keeping residents engaged in helping themselve out.  Also, we installed WIFI through out the home.  Now reaidents are discovering what computors can do for their communication with family adn friends as well as games and educational fun. 
As we look forward to snow time, we have a need for volunteers to help with ice fishing- we have a portable Bob-House.  Also, anyone that has snow shoes that they no longer use...they are great for mobility.  With a couple of ski poles and spikes in the ground our folks can have a lot of safe fun.  Please come by.  We alway welcome visitors.  If you have some time to share, we have lots of games and Karioke, WII and other entertainment to pass the time with some beautiful people.
Thanks for your interest in the Austin Home.  Bob and Bobbi Couch and our wonderful staff (that do much more than anyone will ever know)
Greetings, I am going to use this first "blog" to describe what our amazing staff do here.  They are truelly multi-tasking geniuses. 
  Our residents appreciate the time staff puts into cooking a great meal or serving up a nutritious snack.  Staff handles phone calls while pouring a cup of coffee for a smiling resident..
ADL's  are a natural part of everyday, our residents appreciate the professional, caring manner that this team brings to the Austin Home.
Light housekeeping is shared by all the staff and its really fun when we get the residents involved with their rooms or special projects.
Medication monitoring is a key component of our services here and staff all go through the state approved  Medication Training Program.   VNA services are contracted for nursing care when necessary.
We are a small home, with generally 12 adult residents.  They enjoy their independence and we try hard to keep everyone doing as much as they can on their own.  There are opportunities for staff to be involved in one-on-one activities as well as group events.
Our assisted living home is just that....we assist with living.
We are proud that our team thinks of working at the Austin Home as more than a job.  It truelly is a place where they feel appreciated by the residents, and know that they are making a daily difference in many lives. 
If you want to join a team where you will leave each day knowing that you touched someone's heart and made your own a little better----then get in touch with the Austin Home at
[email protected]
for a job interview.
Background checks and TB tests will be paid for, you will need to supply a recent physical.
Medication Monitoring Training will be provided after being hired.
Pay is comparable to other's in the industry plus we offer a weekly profit sharing bonus.
Our openings currently:    20 hours     10 am-8 pm   Saturday and Sunday  Resident Aide
                                                                 House Keeping   12 hours total      M-W-F
/